Joe's Treehouse Hammock in Oakland
In Oakland, California, Joe had me make him a Treehouse Hammock in a 100ft Redwood in his front yard, and another close to the ground in the backyard.
Joe is very much afraid of heights, so I belayed him up wearing a harness, using a friction device.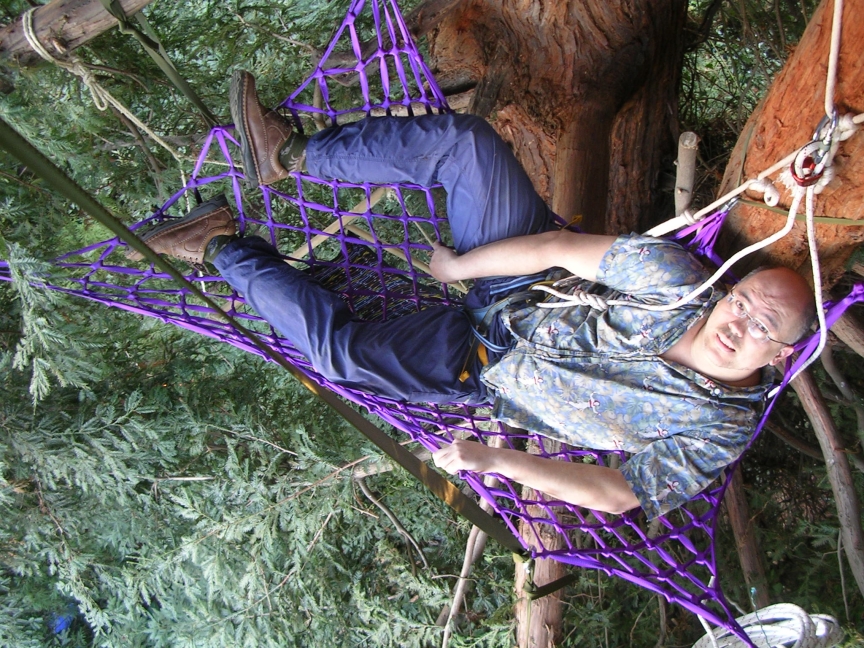 He would never build a treehouse for himself, so it was fun to give him that experience.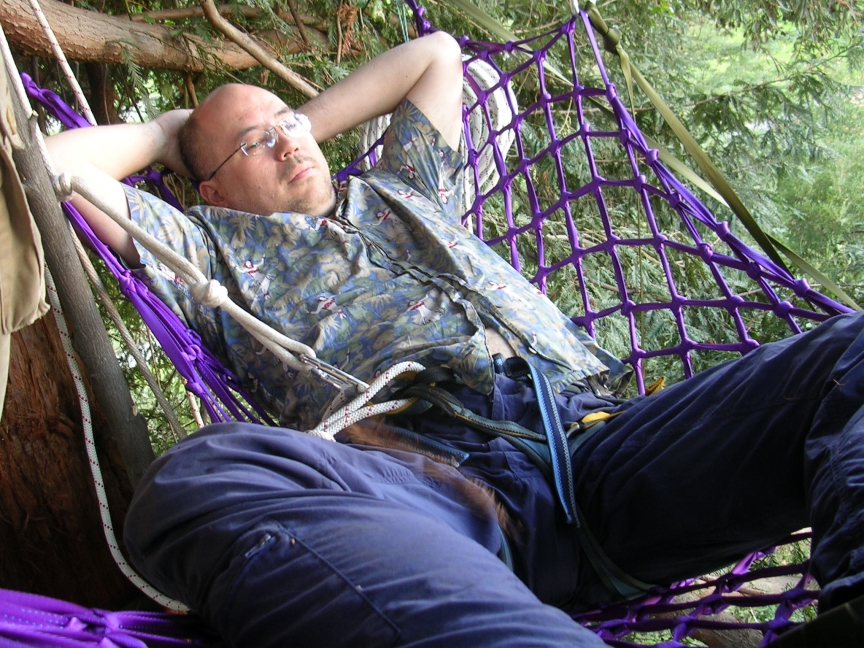 I brought him a cold beer and he chilled up there for awhile.
Treehouse Hammocks are about comfort and enjoying higher perspectives.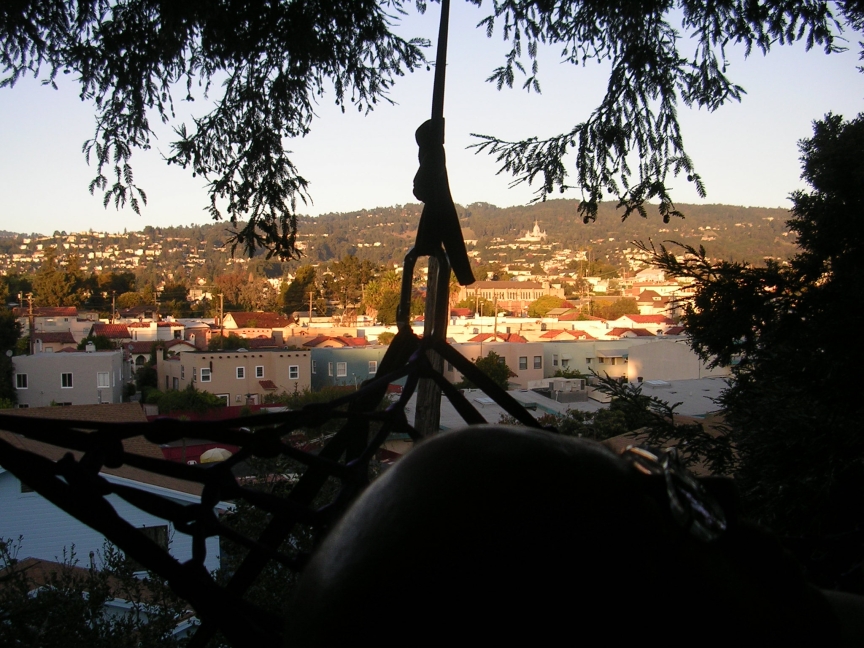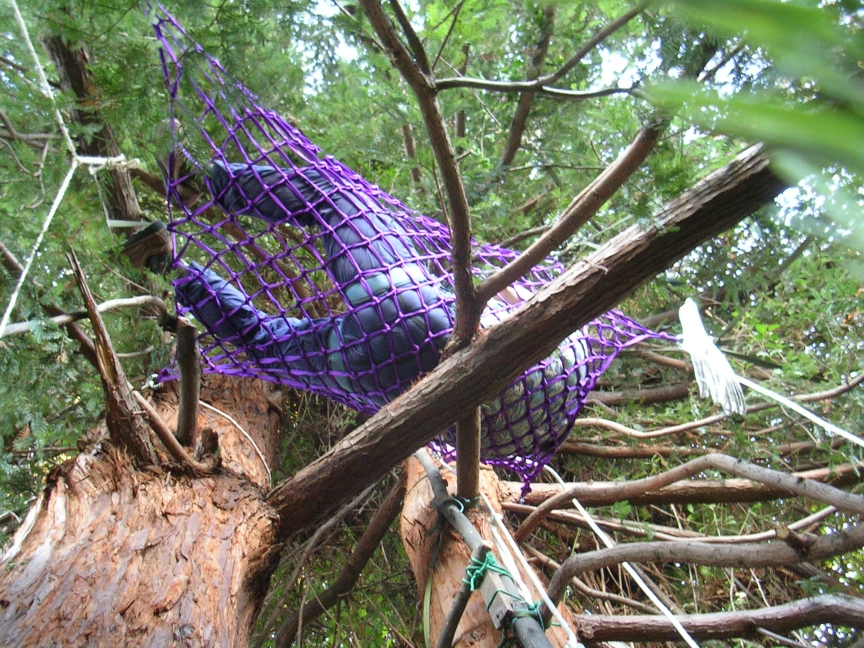 Treehouse Hammocks don't use no nails or anything that will damage trees, and are easy to put up and take down.
It is beautiful going to sleep watching the stars and waking up to bird songs.
Pillows and blankets make it like sleeping on a cloud. Add friends... and you got cuddle puddle.
Treehouse hammocks adapt to fit anywhere, are strong enough to hold a car, and compact small for easy storage.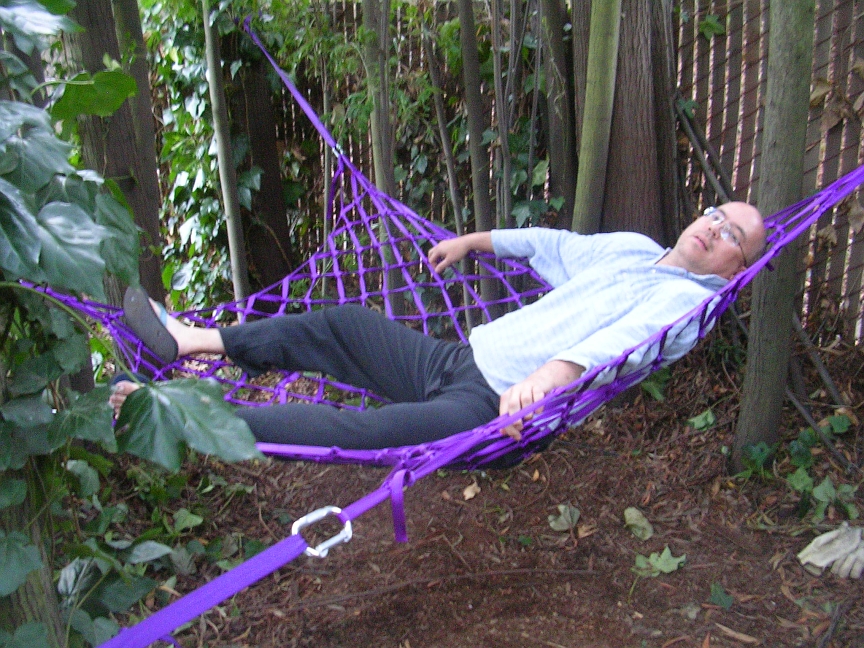 It feels amazing to be totally supported, seemingly floating in the air.
Monkey Spider Treehouse Hammocks
Alamo Square Park Treehouse Hammock